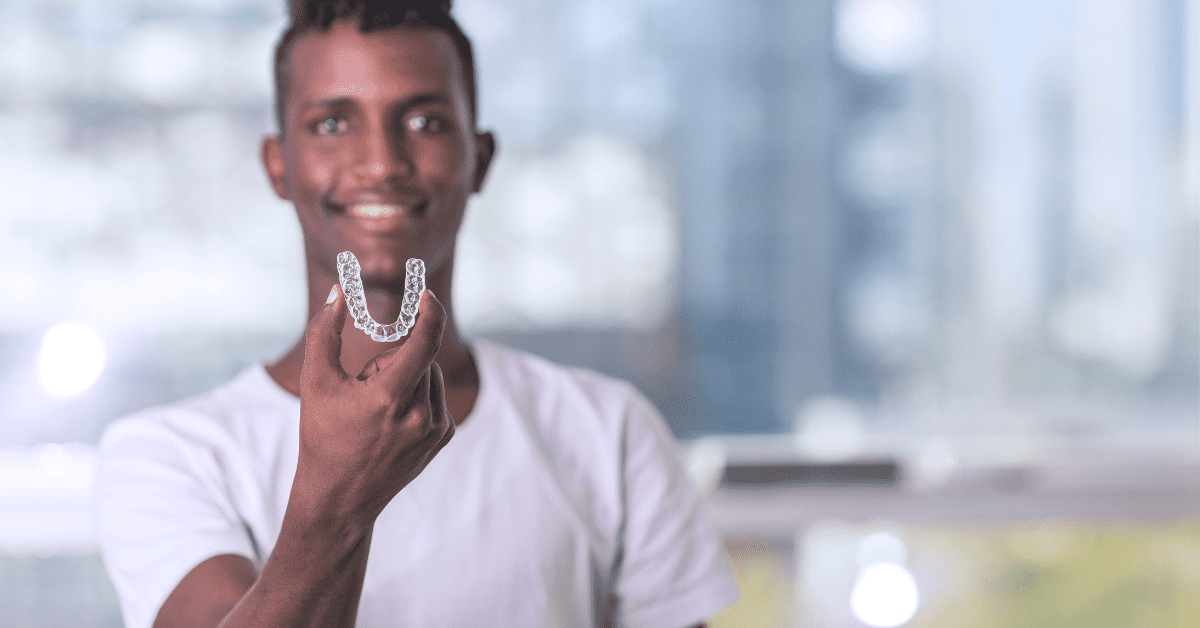 Invisalign After Braces
If you had braces as a child or teenager and are now considering Invisalign as an adult, you're not alone. Many adults choose to get Invisalign after braces to improve their smile due to slight shifting.
There are a few things to consider if you're thinking about getting Invisalign after braces. To help you determine if it is a good fit, book a free Invisalign consultation with NVO.
Invisalign After Braces
If you've previously had braces and are considering further orthodontic treatment, Invisalign may be a great option for you. Firstly, teeth can often shift over time, and Invisalign can help to realign your teeth and improve your smile. Secondly, if you're looking for a more discreet option than traditional braces, Invisalign is a great choice. This less noticeable option makes it ideal if you work in a public-facing role. Finally, Invisalign typically takes less time than traditional braces since custom-made aligners are used instead of brackets or bands. So if you're looking for a quicker, more discreet solution to straighten your teeth, Invisalign may be the perfect choice for you.
What To Expect With Invisalign Treatment
If you decide to get Invisalign after braces, here is what you can expect during treatment:
A consultation. During your consultation, NVO will assess your teeth and determine if Invisalign is the right treatment for you. We will also create a treatment plan that outlines the steps involved in your treatment.
A series of clear aligners. Invisalign uses a series of clear aligners to gradually move your teeth into their correct positions. You will wear each aligner for about two weeks before moving on to the next one.
Home care instructions. We will give you detailed instructions on how to care for your teeth and aligners during treatment. It is important to follow these instructions carefully to ensure the success of your treatment.
Regular appointments with NVO. You will need to have regular appointments throughout your treatment. These appointments will allow NVO to check your progress and make any necessary adjustments to your treatment plan.
Learn more about what to expect with Invisalign treatment and how Invisalign works.
The Cost Of Invisalign After Braces
The cost of Invisalign treatment after braces can fluctuate based on various factors, such as the complexity of your case and the duration of the treatment. In comparison to getting traditional braces as an adult, Invisalign is usually a more economical alternative. Northern Virginia Orthodontics specialists will review the cost, payment plans, and any financing options you might qualify for.
Is Invisalign A Good Option
Discover if Invisalign after braces is a good option for you by booking your free Invisalign consultation with Northern Virginia Orthodontics.
Our virtual consultation allows you to learn more without having to come into our office. Simply use a smartphone, tablet, or computer for the most convenient way to start your smile transformation.