Education
A Northern Virginia native, Dr. Casagrande attended Sunrise Valley Elementary School and South Lakes High School in Reston, Virginia. He received his Doctor of Dental Surgery degree, magna cum laude, from the Medical College of Virginia (MCV).
In addition to his dental degree, Dr. Casagrande also earned a Masters of Science and an orthodontic degree from the Medical College of Virginia. During his studies at MCV, Dr. Casagrande received grants from Pfizer for work on his master's thesis. He remains part of the Medical College of Virginia as a professor in the Department of Orthodontics, where he teaches orthodontic residents to become orthodontists.
Experience
Dr. Casagrande founded Northern Virginia Orthodontics in 2008. Since then, he has become the #1 Invisalign provider in North America, and has treated more Invisalign patients than any other provider in the country. Because of this, Invisalign has chosen him as one of their national speakers. Dr. Casagrande is also the Director of Clear Aligners for Smile Doctors, the largest orthodontic organization in the country. He has extensive training with all variations of orthodontic care from simple cases to the most complex. As a former member of the VCU Craniofacial/Facial Reconstruction Team, he has had years of experience with complex cases that require orthognathic jaw surgery.
Dr. Casagrande has been recognized as one of the DC area's "Top Orthodontists" by Washingtonian Magazine, Northern Virginia Magazine, Virginia Living Magazine, Washington Parent Magazine, and was named 2019 Entrepreneur of the Year by the Loudoun County Chamber of Commerce.
Dr. Casagrande is the team orthodontist for the Washington Capitals, Washington Wizards and Washington Mystics, and treats many other area professional athletes as well.
In the Community
Dr. Casagrande and the team at NVO are passionate in the fight against pediatric cancer and have donated over $1.4 million dollars to local charities, Children's National Hospital and Inova Schar Cancer Institute. In 2017, Dr. C started the NVO Foundation, a 501c3 which is dedicated to funding various cancer causes in the DC area.
Outside the Office
Dr. Casagrande and his family are residents of Leesburg, VA. He enjoys spending time with his wife Gena and their three children, traveling, and following all DC sports. He a big fan of University of Arizona baseball, where his son currently plays. As a Level 1 Sommelier, Dr. Casagrande also enjoys discovering new wines and winemaking for his own label "Grande."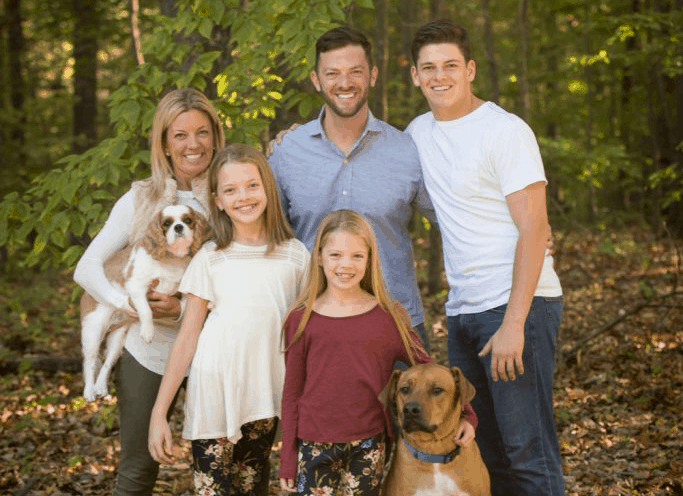 Fun Facts
I thought I would grow up to be: An airplane pilot
Favorite sports team: The Washington Capitals, of course!
I never leave my house without: iPhone and chapstick
If I could meet one person: Definitely Dave Matthews
Favorite DC museum: Air & Space
Something that makes me smile: Knowing the Washington Capitals are Stanley Cup champions!
What you'll love about our office: Background noise consists of laughter, good conversation, and rock-and-roll