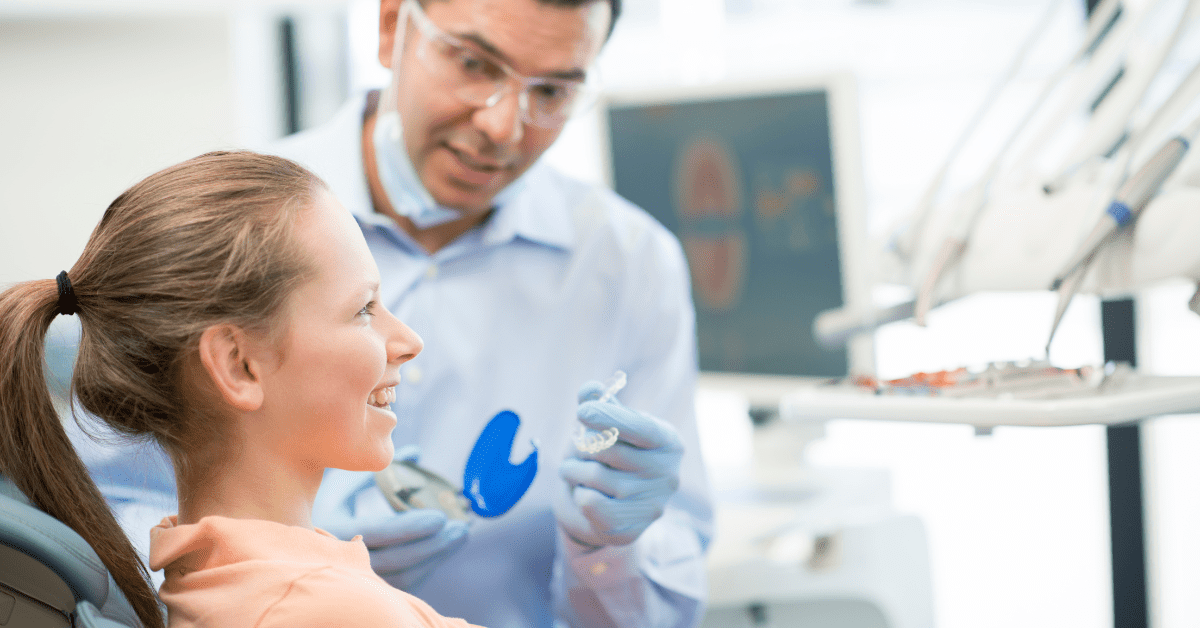 How Much Is Invisalign For Kids
Invisalign has recently gained popularity for treating dental issues in kids and has shown remarkable results as an alternative to traditional braces. Invisalign for Kids is a clear aligner and easily removable for teeth cleaning. Compared to conventional metal braces, Invisalign for kids with Northern Virginia Orthodontics can be a more affordable option for a better smile.
What Is Invisalign For Kids 
Every child has unique needs. Depending on your child's responsibility level and dental issues, Invisalign could be a great option over traditional braces. Invisalign For Kids, also called Invisalign First, is designed especially for young children. Invisalign For Kids is discreet enough that some may not even know your child is in the process of straightening their teeth. If your child has expressed excitement about picking braces band colors, don't fret — Invisalign For Kids has stickers that can easily be changed based on your child's preferences. 
Just like adults who use Invisalign, mild to severe cases can also be treated at the discretion of your child's doctor.
How Much Is Invisalign For Kids
Charges can vary depending on the severity of your child's teeth and treatment plan. Invisalign can cost about the same or less than traditional metal braces.
Your child will not have to visit the doctor as often as with metal braces reducing doctor visit charges. Since Invisalign For Kids is removed to eat, there is no chance of breaking a bracket resulting in additional orthodontist visits and costs. If an aligner is accidentally thrown away, your child's doctor may recommend moving to the next aligner without further costs or replacements.  
Using Insurance For Invisalign For Kids
There are many options to cover Invisalign For Kids treatment. Most dental insurance companies will cover some of the orthodontic care costs, such as clear aligners in place of braces, if your child is on your plan. FSA or HSA may also be used to cover expenses.
Orthodontics Insurance covers braces, retainers, and other treatments such as Invisalign For Kids that help align the teeth and jaw. The dental insurance plan your child is on may cover orthodontics for those who medically need it. 
Check with your insurance benefits manager to see your child's eligibility options!
Financing Invisalign For Kids With NVO
We offer Treatment Coordinators and affordable payment plans to assist in budgeting for Invisalign For Kids. 
After you receive your child's treatment plan devised by the doctor, a Treatment Coordinator will review the fees and flexible payment options to determine which one best fits your budget. We believe there should be many options for a multitude of individual needs. 
There are plans with no finance charges and no down payment. We also offer complimentary benefit checks at any time so that you can be prepared and more knowledgeable about your benefit plan. 
Schedule An Invisalign For Kids Appointment Today
If you think Invisalign For Kids may suit your child, schedule an appointment with Northern Virginia Orthodontics today! You can request an appointment online.