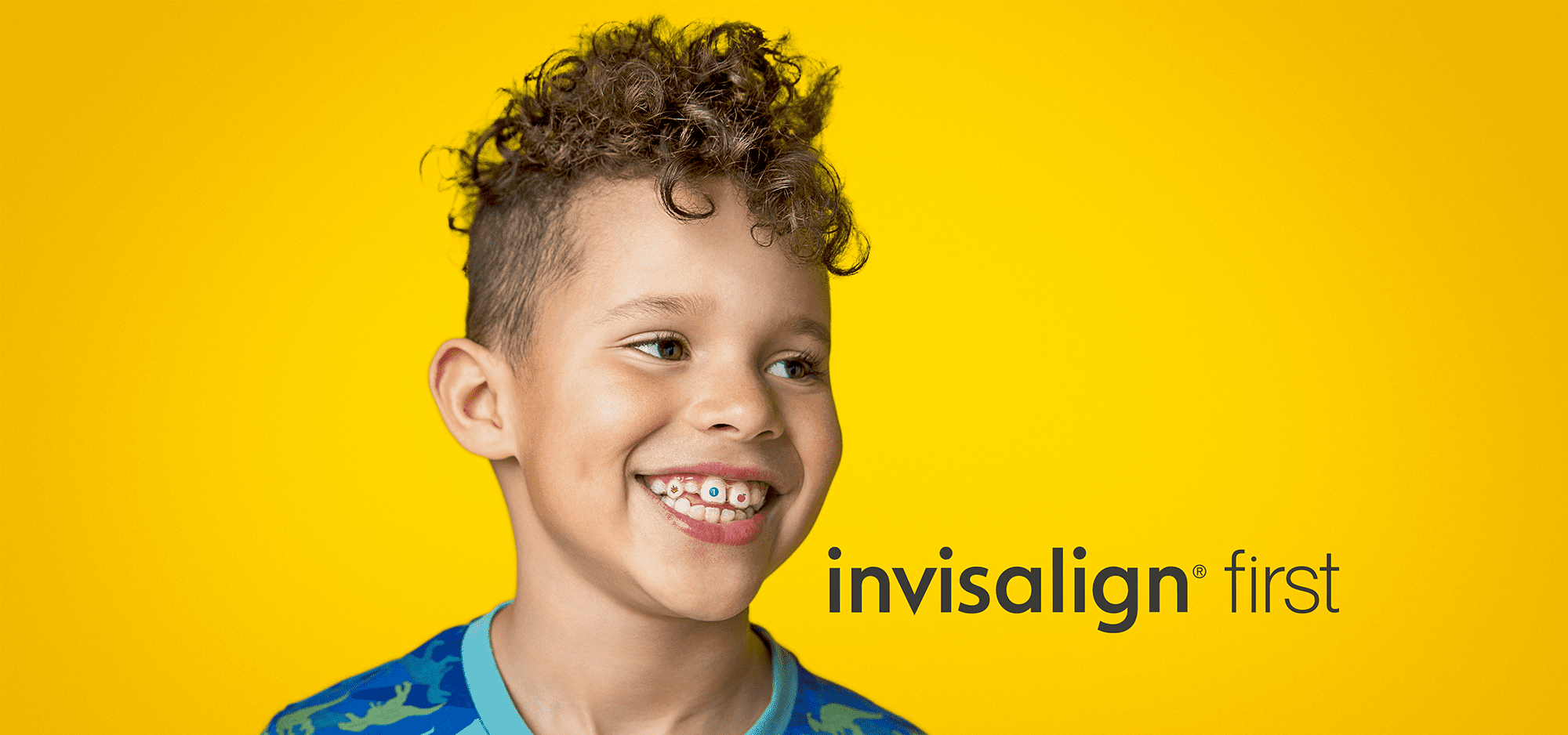 Personalize Your Smile with Invisalign Stickables
Janelle Arrighi
April 27, 2022
While many patients find the appeal of Invisalign® treatment to be the ability to wear clear aligners, this isn't the case for everyone. Many adolescent patients miss the creativity and personalization that traditional braces offer patients with the colored rubber bands and wires. Invisalign saw this as a unique opportunity and found the perfect solution – Invisalign Stickables!
In September, 2020, Invisalign announced the launch of Invisalign Stickables, innovative sticker accessories designed exclusively for use with the patented SmartTrack® material in Invisalign clear aligners. Available in an array of designs, colors, shapes and themes, Invisalign Stickables are a cool, engaging and fun way for patients to show their personal flair during Invisalign treatment.
Starting with young patients, Invisalign Stickables are initially available in 10 fun themes, including fantasy and gaming, shapes and colors, sports and activities, travel and transit, emojis and faces, animals and nature, letters and numbers, party and holidays, foods and sweets, and basic shapes and images, with more options available soon. No matter what your child is interested in, there is a sticker packet that can fit their unique personality!
The sticker and applicator are made from a water-resistant multi-layer plastic material and biocompatibility tested, and have been optimized to use with SmartTrack Invisalign aligner material.
Invisalign Stickables are a great way to help younger patients see the incredible potential that Invisalign treatment has for younger smiles. If you're curious if Invisalign is a good option for your child's smile, the team at NVO can help you during a free consultation with our doctors.
Northern Virginia Orthodontics has samples of sticker packets for patients interested in trying them out, or you can visit the online Invisalign shop to purchase your own today!
Please let your assistant know at your next NVO appointment if you'd like to learn more about Invisalign Stickables.