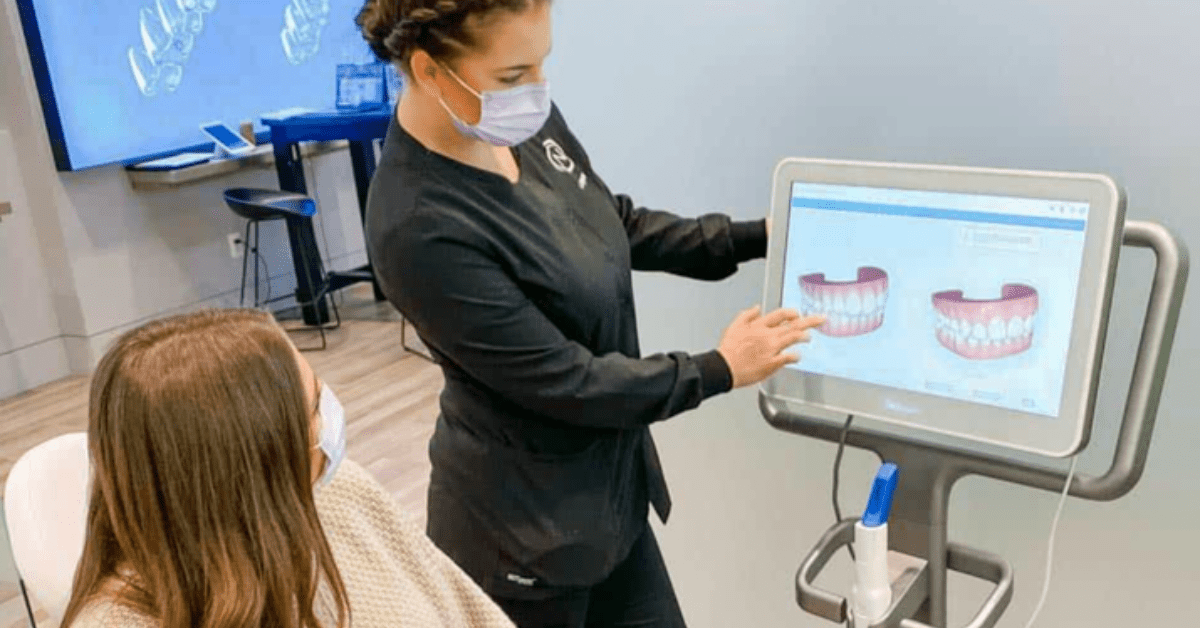 How Much Is An Invisalign Consultation
If you're considering getting Invisalign treatment to straighten your teeth or Invisalign For Kids for your child, one of the first steps is to schedule an Invisalign consultation with an orthodontist or dentist. During the consultation, the doctor will evaluate your teeth and discuss your treatment options, including the cost of Invisalign. Learn more about how much you can expect to pay for an Invisalign consultation and what factors may impact the cost.
How Much Is An Invisalign Consultation
Invisalign and Invisalign For Kids is a popular alternative to traditional braces that uses clear, removable aligners to shift your teeth into place gradually. Unlike metal braces, Invisalign is virtually invisible, making it a more discreet option for adults, teenagers, and kids who are self-conscious about their appearance.
The cost of an Invisalign consultation can vary depending on several factors, including the location of the dentist or orthodontist, the complexity of your case, and the doctor's experience and qualifications. On average, you can expect to pay between $50 and $250 for an Invisalign consultation.
Invisalign Consultation Pricing
Some dentists and orthodontists offer free Invisalign consultations as a promotional offer to attract new patients. However, it's important to remember that these free consultations may not include a comprehensive evaluation or treatment plan. You may still need to pay for diagnostic records such as x-rays, impressions, or photographs.
FREE Invisalign Consultation With NVO
At Northern Virginia Orthodontics, we believe that everyone should have access to Invisalign treatment. That's why we offer complimentary Invisalign consultations for children, teenagers, and adults. You can easily schedule your consultation by contacting us or filling out our online consultation request form. Our scheduling specialists will work with you to find a convenient appointment time that fits your busy schedule.
What To Expect During An Invisalign Consultation
During your Invisalign consultation, the doctor will evaluate your teeth and bite to determine if you're a good candidate for treatment. Our free Invisalign consultation includes full diagnostic records and more to help develop a customized treatment plan:
X-rays: These images can help the doctor evaluate the position of your teeth, roots, and jawbone.
Digital Scan: Using our state-of-the-art iTero scanner, we will take a digital scan of your mouth. This scan creates a digital simulation that allows you to see how your smile can be transformed with Invisalign treatment.
Impressions: The doctor may take a mold of your teeth to create a 3D model of your mouth, which can be used to design your Invisalign aligners.
Photographs: The doctor may take photos of your face, teeth, and smile to help track your progress throughout treatment.
Diagnostic records are typically not included in the cost of an Invisalign consultation and may cost an additional $100 to $500, depending on the complexity of your case. However, NVO never charges new patients for records or images during an initial consultation.
Treatment Options And The Cost Of Invisalign
Once the doctor has evaluated your teeth and taken diagnostic records, they will discuss your treatment options and the cost of Invisalign. The cost of Invisalign varies depending on the length and complexity of your treatment and the doctor's experience and qualifications. On average, Invisalign treatment can cost anywhere from $3,000 to $8,000, with most patients paying around $5,000.
In addition to our commitment to accessibility, we strive to make Invisalign treatment affordable for all our patients. We accept most dental insurance plans and offer flexible payment options to ensure that you can get the treatment you need without financial stress. We also extend special savings to active duty and retired military personnel.
Factors that can impact the cost of Invisalign treatment include the following:
The length of treatment: The longer your treatment, the more aligners you will need, which can increase the cost.
The complexity of your case: If you have severe crowding, spacing, or bite issues, you may require more extensive treatment, which can increase the cost.
The experience and qualifications of the doctor: Orthodontists and dentists with more experience and advanced training may charge more for Invisalign treatment.
Your location: Invisalign treatment can be more expensive in urban areas with a higher cost of living.
Insurance And Financing For Invisalign
If cost is a concern, we also offer interest-free financing options to help you achieve your ideal smile without draining your bank account. We understand everyone's financial situation differs, so we'll work with you to find a financing plan that meets your needs.
Many dental insurance plans cover a portion of the cost of Invisalign treatment, typically up to $3,500. However, you should check with your insurance provider to confirm your coverage and any restrictions or limitations. NVO also does complimentary benefits checks for all new patients before their consultation so your treatment coordinator knows exactly what orthodontic benefits you are able to apply to your treatment fee.
If you don't have dental insurance or your plan doesn't cover Invisalign, there are other options for financing your treatment. Many dentists and orthodontists offer payment plans or financing options to help make the cost more manageable.
Book Your Consultation Today
At Northern Virginia Orthodontics, we're dedicated to helping you achieve your best smile. Contact us today to schedule your complimentary consultation for Invisalign and learn how we can help you achieve the smile of your dreams.