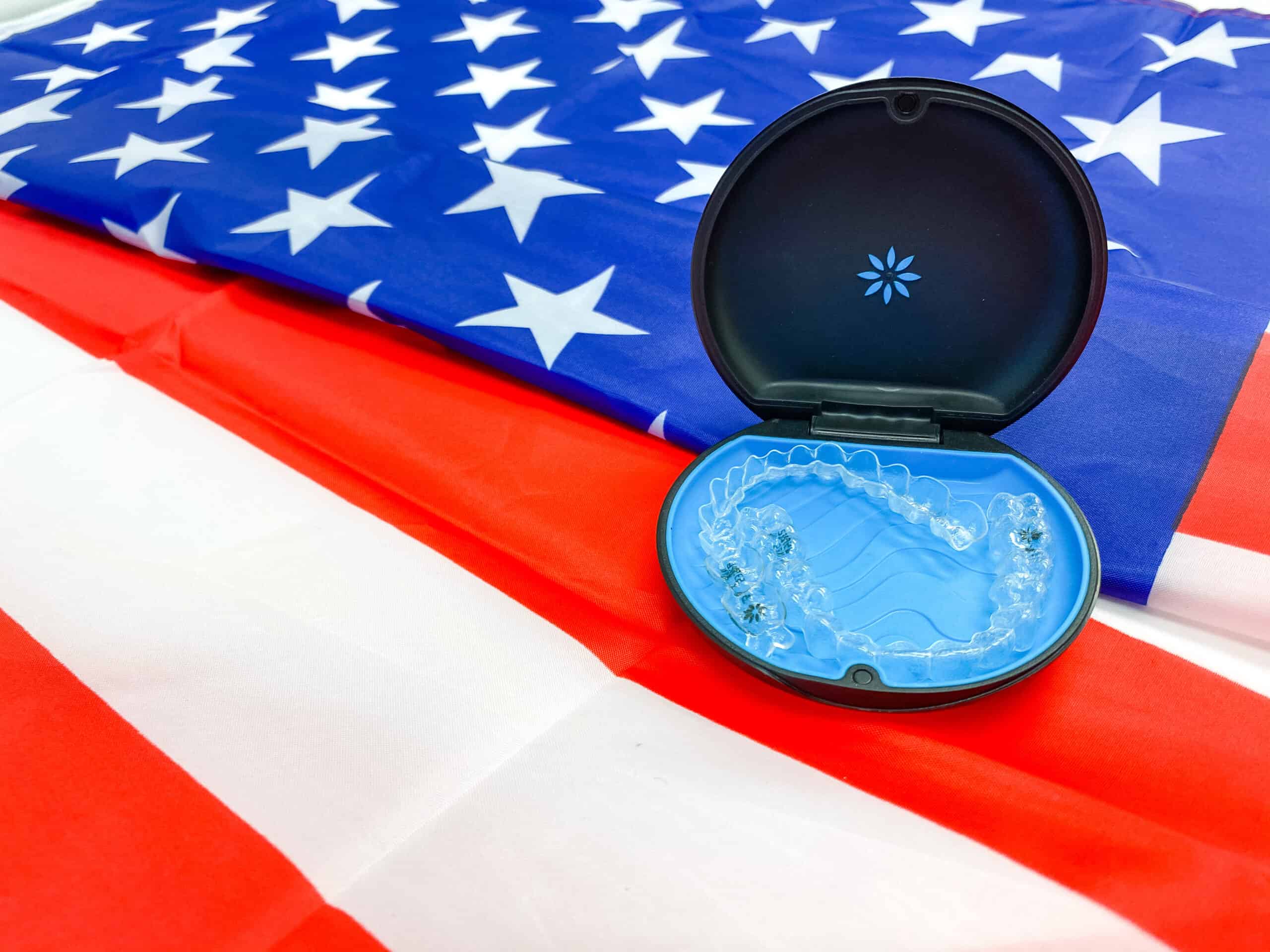 5 Reasons Why Invisalign Treatment at NVO is Ideal for Service Members
Janelle Arrighi
March 25, 2021
Invisalign is an incredible treatment option for children, teens and adults, but NVO knows our dedicated, active duty service members have a unique set of needs they need to consider before beginning their smile transformations.
Here are five specific reasons why Invisalign is an ideal option for service members.
1) Deployable
Transform your smile – no matter where your service takes you! Invisalign is proud to be deployment friendly thanks to its removable clear aligners with no metal brackets or wires. This means your smile will be ready to serve, whether you're in or out of treatment.
2) Easy to Start
Northern Virginia Orthodontics provides a variety of ways to begin your treatment. Whether you prefer to do a free, in-person consultation or a virtual consultation using HIPAA-compliant Zoom software, our team is ready to help you start your smile transformation. Plus, you don't have to worry about messy impressions anymore. Using our iTero scanner, we'll take a digital scan of your smile to create your custom Invisalign aligners made exclusively just for you.
3) No In-Office Visits
We know you have a busy and unpredictable schedule, so NVO is ready to make your Invisalign journey as hassle-free as possible. You'll receive all your aligners at your first appointment, meaning less trips into the office during your smile journey. Plus, you can visit any of NVO's four, conveniently located offices around the DMV. Start your consultation at one location, get your aligners at another, and finish up your treatment at a third office – it's all up to you! NVO also provides the option for virtual appointments as well, meaning you can check in with our team no matter where you're located using our HIPAA-compliant Zoom software.
4) Achieve Incredible Smile Results Quickly
With Invisalign, you're choosing the most precise and advanced clear aligner system in the world. Invisalign's SmartTrack patented technology is proven to move teeth more predictably and accurately than other clear aligners. Plus, NVO is proud to offer Propel accelerated orthodontics, which can cut treatment time by up to 50%. We'll work hard to make sure you achieve your new smile as safely and as quickly as possible.
5) Reputable Team of Doctors
Transform your smile with a clear aligner that you can trust backed by the nation's #1 Invisalign provider. Dr. Zach Casagrande, Dr. Elvi Barcoma, Dr. Danielle Robb and Dr. Kevin Bibona have successfully treated the most Invisalign patients in the nation, and can treat any case with clear aligners, from mild to complex malocclusions. Feel confident knowing your orthodontist has your smile, and your six.
NVO can never thank you enough for the sacrifices you've made, but we can provide you with superior smile results, unparalleled patient experience and expert care. NVO is proud to offer all active duty and retired service members and their dependents exclusive savings on Invisalign treatment through our Service Member Smile Program.
Visit nvorthodontics.com/servicemember now to learn more and reserve your free consultation today!