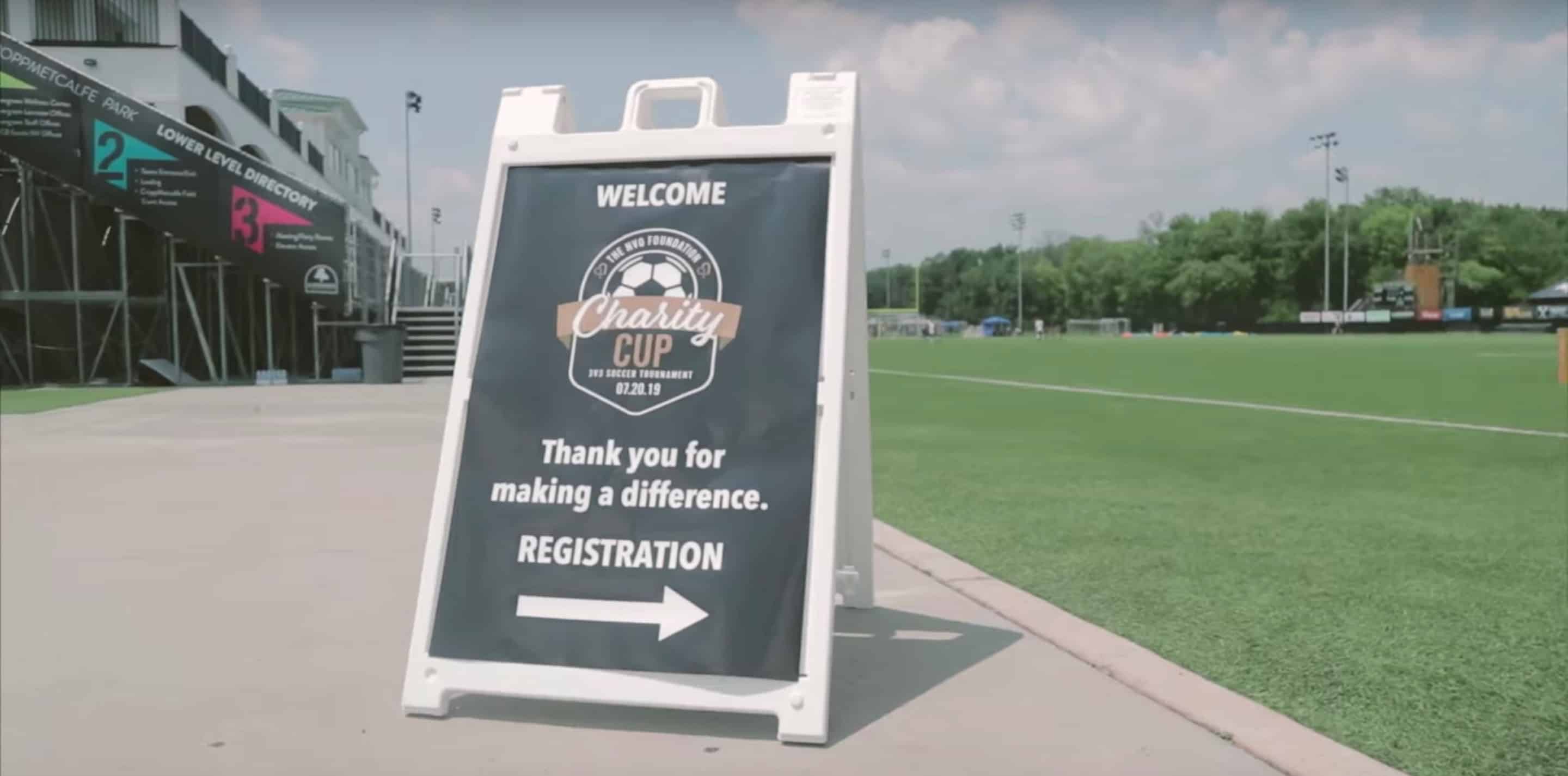 The NVO Foundation Raises $40,000 for Pediatric Cancer at the 2019 Charity Cup
Janelle Arrighi
July 26, 2019
Northern Virginia Orthodontics is pleased to announce that The NVO Foundation raised $40,000 at the 2019 Charity Cup 3v3 soccer tournament held on July 20, 2019.
The $40,000 raised will be donated in its entirety to the Inova Schar Cancer Institute in Fairfax, Va., for the sole purpose of supporting pediatric cancer research.
This inaugural event brought 250 players, 50 teams, and countless sponsors and volunteers to Evergreen Sportsplex on Leesburg, Va., for a powerful day of giving.
"We live in an area where it's easy to take for granted how incredibly blessed we are, but so many families right in our own community are facing hardships, especially those battling pediatric cancer," shared Casey Peterson, NVO team member and Executive Director of The NVO Foundation. "On July 20th, the community came together through the love of the game. I'm beyond grateful for the incredible support we received and are so proud to make an even bigger impact on the pediatric cancer cause."
The NVO Foundation is a 501(c)(3) non-profit created by Northern Virginia Orthodontics with a mission of supporting the fight against pediatric cancer and helping the greatest needs of the community. To date, Northern Virginia Orthodontics and The NVO Foundation have donated over $1.3 million to pediatric cancer research and community needs.
You can learn more about The NVO Foundation, find out how you can get involved and make a donation at nvoforacure.org.
Thank you to the many generous sponsors who helped make the 2019 Charity Cup possible.