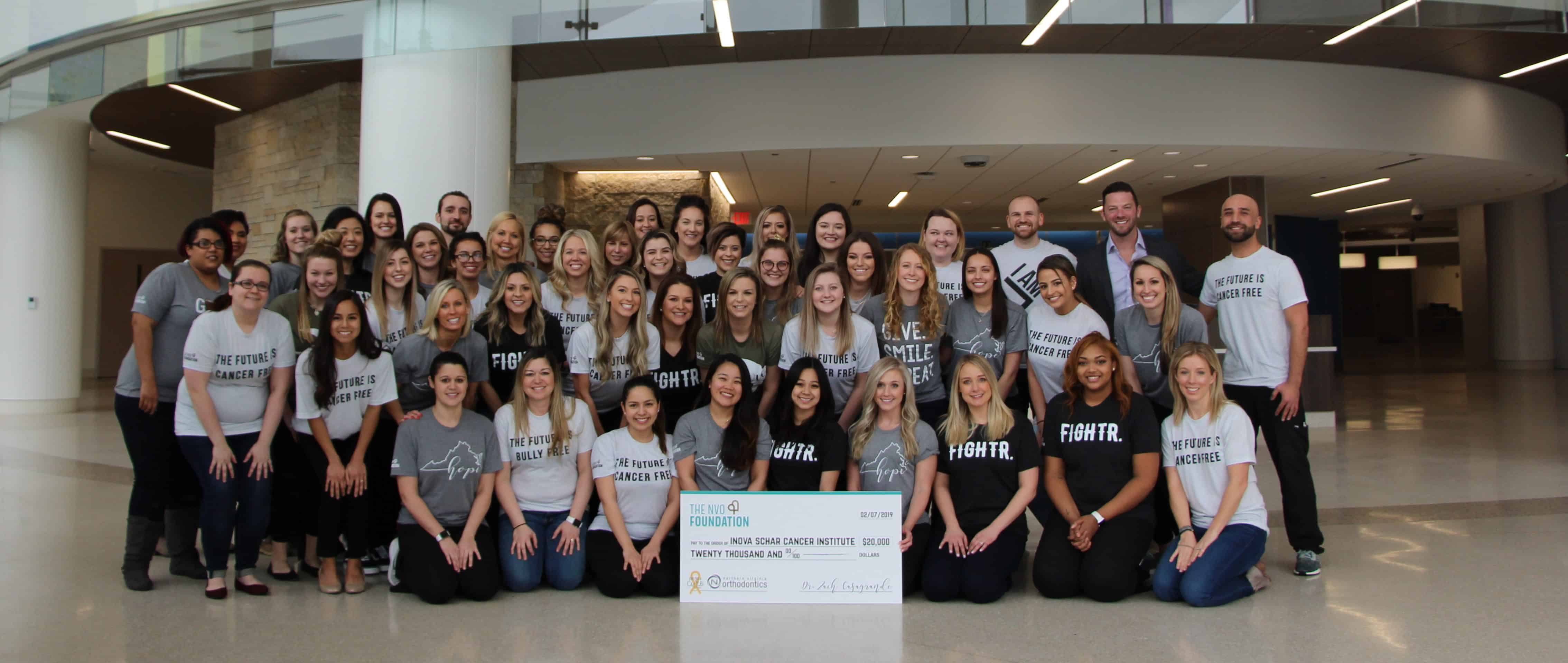 The NVO Foundation Donates $20,000 to Inova Schar Cancer Institute
Janelle Arrighi
February 12, 2019
The NVO Foundation was honored to donate $20,000 to the Inova Schar Cancer Institute on Thursday, February 8, 2019. Dr. Zach Casagrande, Dr. Elvi Barcoma, Dr. Danielle Robb and the rest of the team from Northern Virginia Orthodontics were all in attendance for this incredible event.
"The NVO Foundation is proud to support the Inova Schar Cancer Institute," said Dr. Casagrande. "This place will save the lives of family and friends in the future, both locally and nationwide." Dr. Casagrande presented the donation to Dr. John Deeken, acting CEO of Schar Cancer Institute.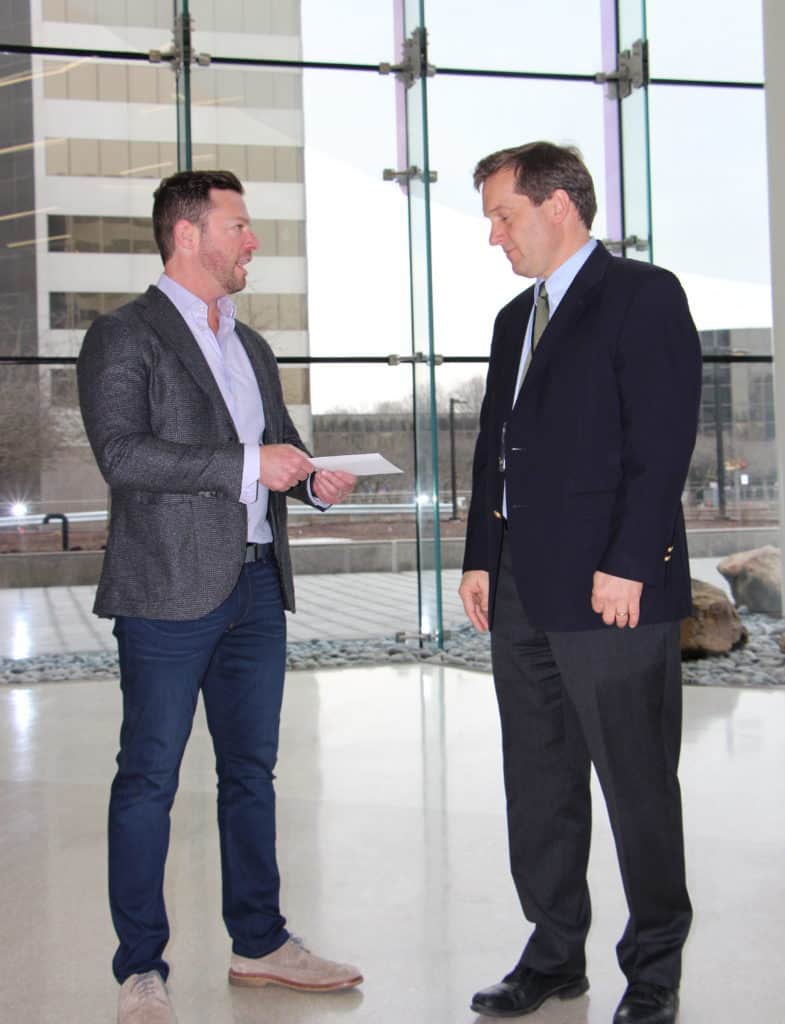 The money donated will help Inova complete construction of this innovative, patient-centric cancer treatment facility. The Schar Cancer Institute is slated to open in April of this year, and will provide hundreds of patients with state-of-the-art resources, physicians and treatment options conveniently located within the same building.
This particular donation was made possible through Northern Virginia Orthodontics' Cup for a Cure Starbucks Cafe, which serves complimentary Starbucks beverages to all patients and their guests and donates $1 for each drink poured to charity.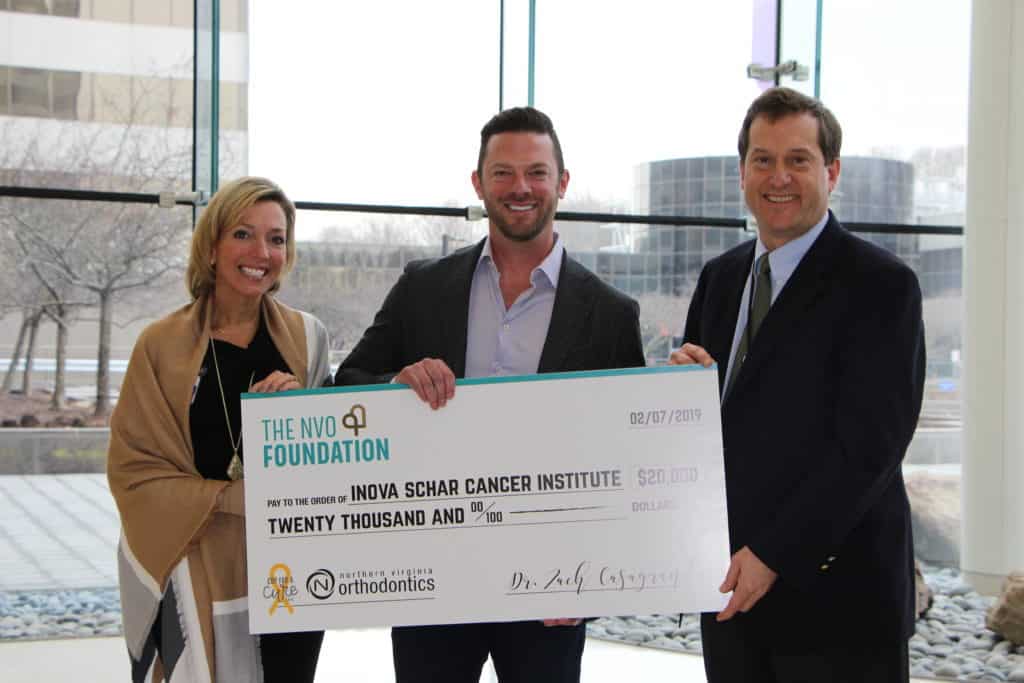 The NVO Foundation is dedicated to impacting others by supporting life-saving cancer efforts and transforming our community. To learn how you can get involved or to make a donation today, please visit nvoforacure.org.