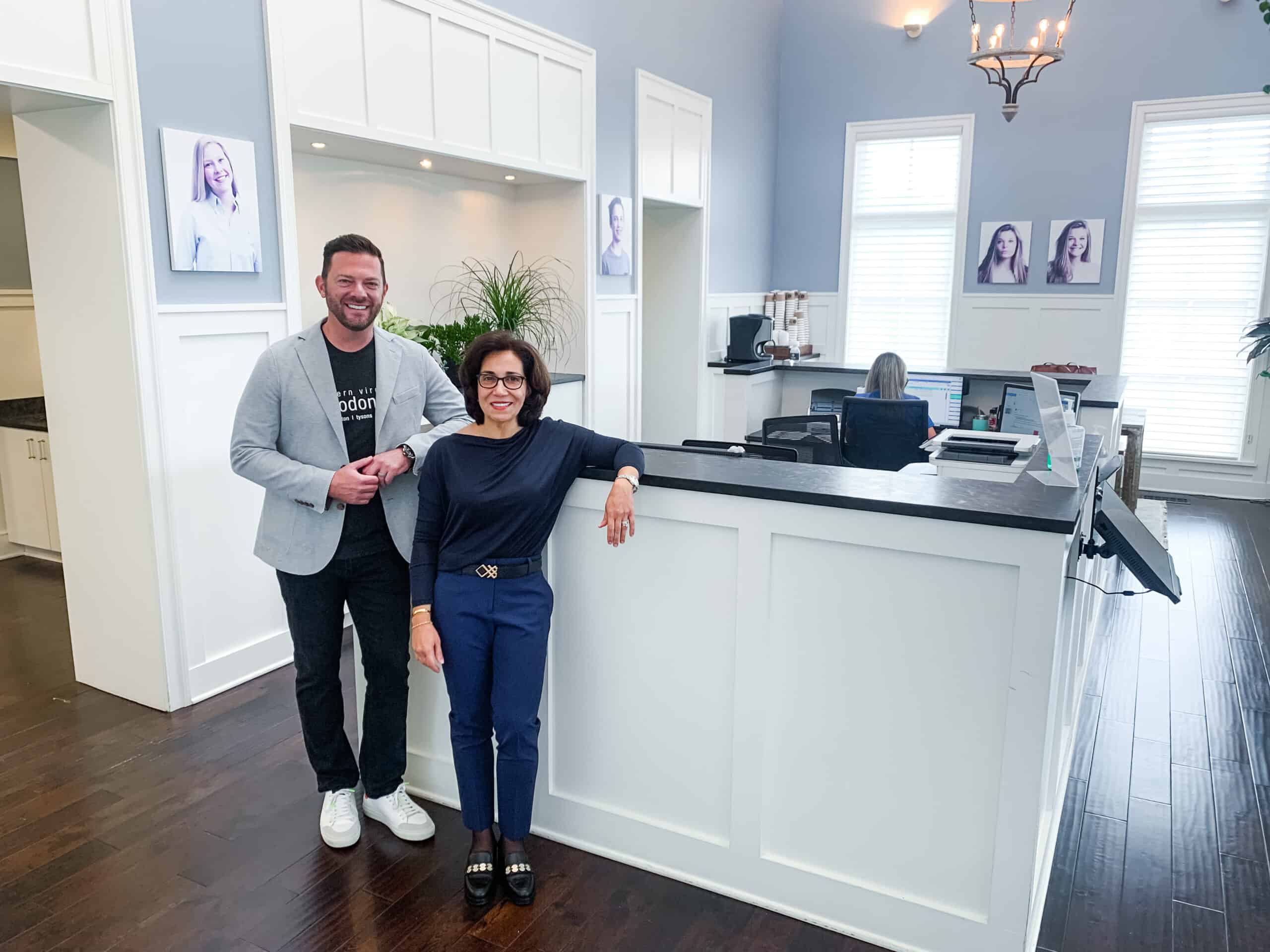 Dr. Kianoush Tari and Tari Orthodontics to Join Northern Virginia Orthodontics
Dr. Zach Casagrande and Dr. Kianoush Tari are excited to announce that Tari Orthodontics will now be Northern Virginia Orthodontics by Dr. Kianoush Tari! This partnership between our two prominent practices will mean even more opportunities to serve our patients and surrounding communities.
Dr. Tari and her team will continue to see new and current patients out of their Purcellville location. This change also means that current Tari Orthodontics and NVO patients now have the ability to be seen at any of NVO's four offices in Brambleton, Reston, One Loudoun and Tysons, in addition to Dr. Tari's Purcellville office.
"Dr. Tari has been a staple in the Purcellville community for over two decades now," shared Dr. Casagrande. "She is as well respected in the orthodontic world as she is in the town, and has improved thousands of smiles and lives in Western Loudoun. We feel fortunate to join forces with such an excellent orthodontist and person, and to be able to provide even better orthodontic care and customer service to all of Northern Virginia."
"I am thrilled to announce my new partnership with the incredibly talented Dr. Zach Casagrande," said Dr. Tari. "With over 20 years of orthodontic experience in the area, Dr. Casagrande and his practice, Northern Virginia Orthodontics, have positioned themselves as the nation's #1 Invisalign provider. Our combined expertise and dedication to our patients and communities will allow us to better serve all of you! I am looking forward to this next chapter and I thank you all for your continued support."
We will continue to share more information regarding the partnership with Dr. Tari's practice in the coming weeks, and look forward to welcoming all of Tari Orthodontics' wonderful patients and families to Team NVO.