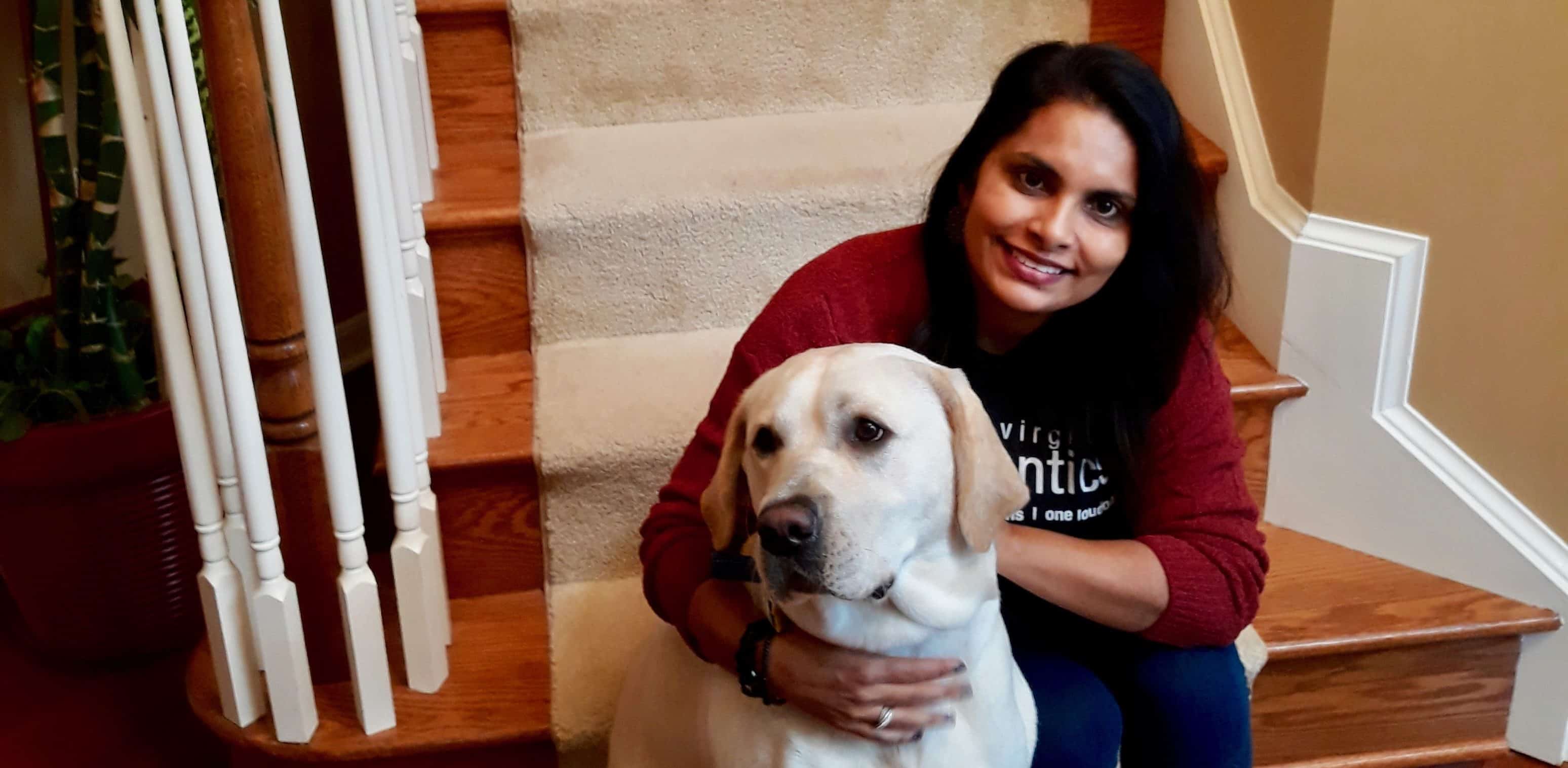 NVO Team Member Spotlight: Vidia & Rocco
You've probably seen NVO team member Vidia around the office, assisting our early morning patients and brightening everyone's day with her cheerful smile. However, you probably haven't seen Vidia and her family's adorable puppy, Rocco, or heard their amazing story.
While searching around for a local volunteering program that Vidia's entire family could participate in, she came across Guiding Eyes for the Blind, a program breeds, raises, and trains guide dogs and trains students to work with guide dogs.
"My husband was diagnosed with Retinitis Pigmentosa, an eye disease that causes blindness, so our entire family understands how important guide dogs are," Vidia said. After some consideration, their family decided to take on the challenge of becoming a Puppy Raiser to help raise and train Rocco to be a guide dog for the visually impaired.
Vidia's family received a 2-month old purebred yellow lab named Rocco, and the process started immediately. Vidia and her family took Rocco to his training classes every Sunday for the first four months, where they learned new skills with a group of other training dogs and their raisers.
"At first, we were concerned that training a dog will take up a lot of our time, we were also unsure if we would be good trainers, but once we started going to the weekly puppy raiser classes, we felt more comfortable," Vidia shared.
"During the weekdays, we were responsible for taking Rocco to different outings, so he could become comfortable with different surroundings and sounds," Vidia explained. "We also had to continuously train him at home so he could master all his training commands and house manners from the previous class. After the first four months, we then transitioned to taking Rocco to his classes just twice per month."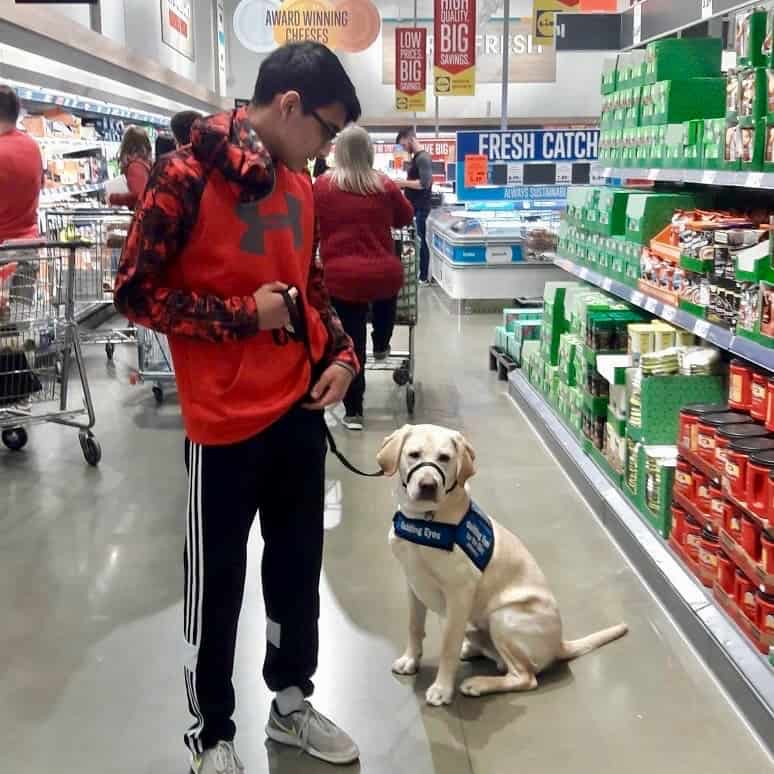 While the training and puppy-raising process hasn't always been easy, Vidia and her family have enjoyed every second of their time with Rocco.
"I am so surprised how Rocco quickly learned all his commends and how lovable he is. He loves to snuggles, but at almost 80 pounds that can be tricky sometimes, Vidia joked. "Rocco is always by my side though, and is always ready to learn. He has truly become part of our family."
Vidia said her favorite part about being a puppy raiser is seeing how calm, sociable, confident and well-connected Rocco has become.
"Being a puppy raiser is hard work , but it's also so rewarding knowing that we are in some small way helping improve someone's life if Rocco becomes a guide dog," Vidia shared.
In December, Vidia and her family will sadly say goodbye to Rocco as he goes back to Guiding Eyes for the Blind to be placed with someone in need of a seeing eye dog. Despite the heartache Vidia knows she'll feel seeing Rocco leave, she would 100% do it all over again.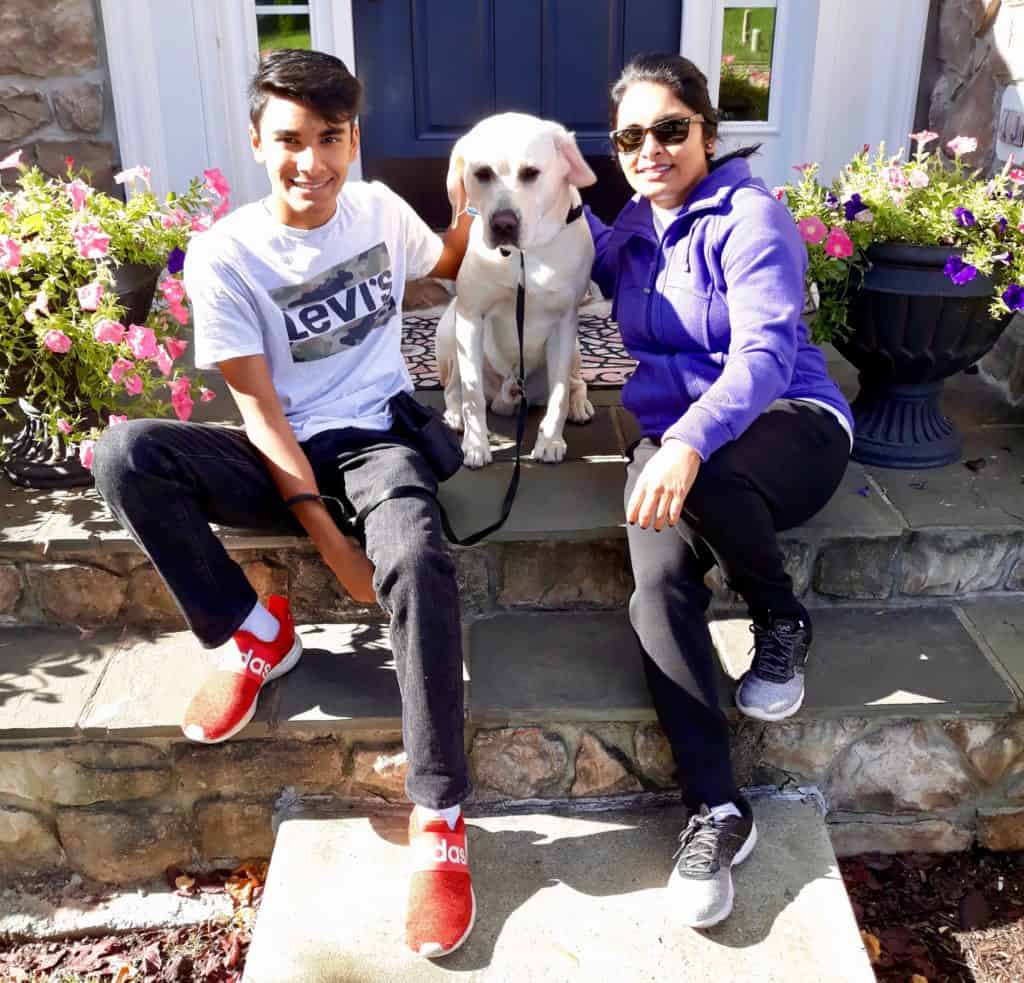 "We would definitely consider doing this again," Vidia said, "but after a six-month break or so, because after saying goodbye to Rocco in December we will need some time to recover from missing him."
Giving back is a cornerstone of Northern Virginia Orthodontics' core values, and NVO encourages all its employees to find ways to help those in our community. We are so proud to call Vidia one of our team members, and love the incredible work she and her family are doing to improve the lives of those in need.
If you're interested in learning more about Guiding Eyes for the Blind, please visit their website.