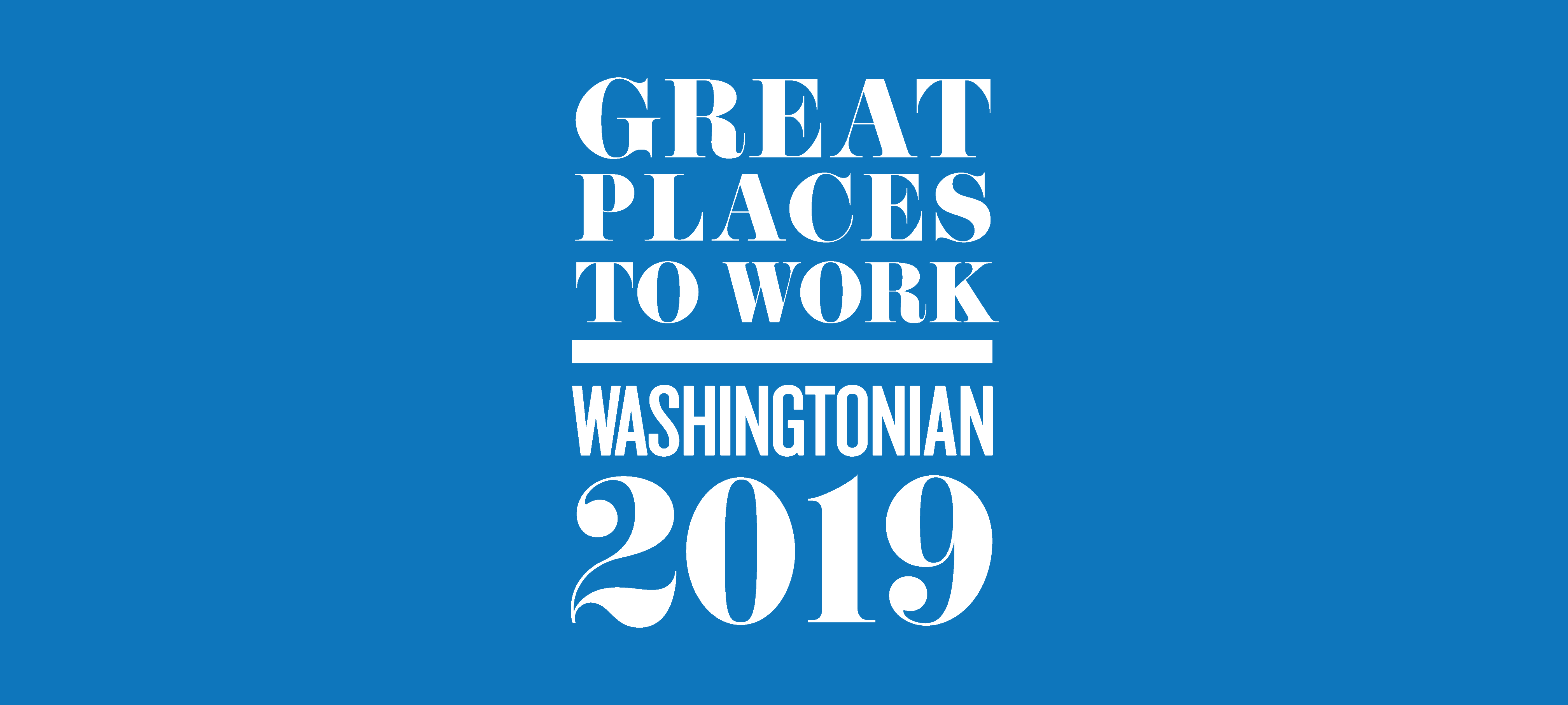 NVO Named One of Washingtonian's 50 Great Places to Work
Janelle Arrighi
April 27, 2019
Northern Virginia Orthodontics is pleased to announce it has been selected as one of Washingtonian's 50 Great Places to Work!
You can see NVO featured alongside the other incredible companies given this award in the May 2019 issue of Washingtonian, available online now.
NVO previously received the title of Washingtonian Great Places to Work in 2011, but after expanding to three locations and growing to 50+ employees in the past eight years, we are beyond excited to again be given this prestigious honor.
This year's 50 winning workplaces were chosen on the basis of such measures as: generous pay and benefits, interesting and meaningful work, great work/life balance, opportunities to learn and grow, commitment to charity and community, and the recognition and respect given to employees.
Among Washingtonian's 50 winning workplaces, there are a mix of sizes (from an organization of 11 employees to one with about 8,000), as well as industries (winners include information-technology firms, government contractors, financial firms, nonprofits, and more).
Winners were chosen after editors reviewed nearly 200 companies and more than 7,500 employee surveys. The final determinations relied heavily on the scores given by a company's employees.
This is the tenth time Washingtonian has chosen Great Places to Work in the Washington, D.C. area. The feature dates back to 1999; it is published every other year.