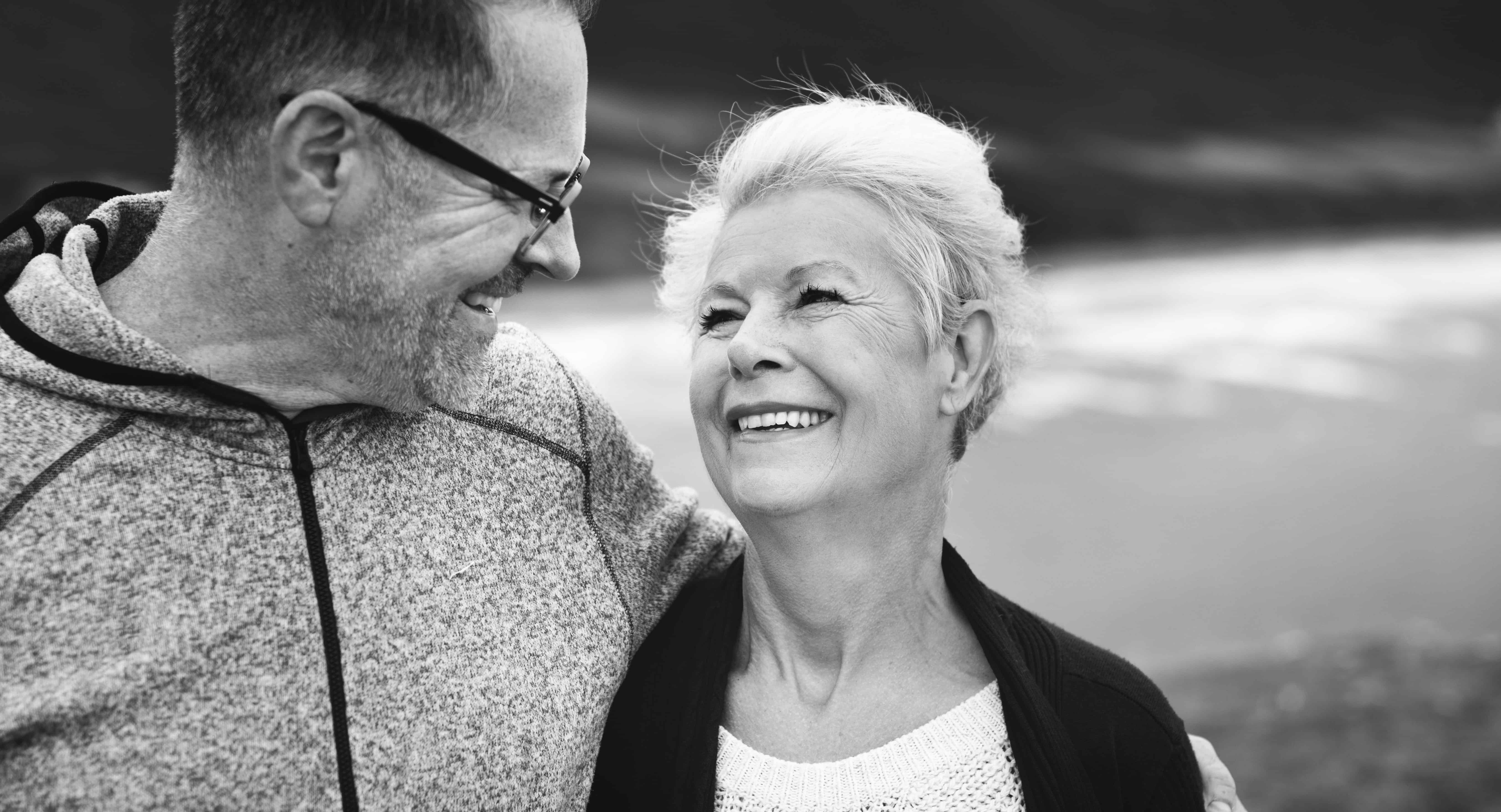 How Old Is Too Old for Orthodontic Treatment?
Janelle Arrighi
April 23, 2019
Have you been considering a new smile, but are worried that you're past the right point in life to go through with orthodontic treatment? The experts at Northern Virginia Orthodontics have good news for you – there is NO age limit on transforming your smile!
"I never look at the age of a patient to be a deterrent when recommending treatment, especially with Invisalign," Dr. Barcoma shared. "If a patient is compliant with aligner wear, we can treat almost any case, simple or complex, with Invisalign."
Dr. Barcoma has first-hand experience in this area after she helped her own father change his smile.
"My dad started seeing significant spaces open up between his lower teeth over the course of a year," Dr. Barcoma explained. "He was having difficulty keeping those areas clean, but at the age of 68, he thought he was too old for orthodontic treatment. Of course I encouraged him to give Invisalign a chance, and he's so happy that he did. He finished treatment in 6 months and couldn't be more ecstatic with the results!"
While the psychological benefits of loving your smile can be enjoyed at any age, there are some other advantages to a healthy smile that have important significance to an older demographic of patients.
"Crowding of the teeth tends to worsen as we age, making it much more difficult to properly clean and maintain the health of the gum tissue," Dr. Danielle Robb explained. By aligning the teeth, patients are able to maintain better oral hygiene, and in return could help prevent other serious health issues, including Alzheimer's disease.
Whether you're wanting to change your smile for cosmetic or health reasons, there is no reason to continue living with a smile you don't love.
"You are never too old to make a positive change in your life," Dr. Cole stated. "No matter the severity, if there is something that consistently bothers you then it is worth making a change. You are worth it."
The team at Northern Virginia Orthodontics is here to help you realize your true smile potential! Call our office at 703-574-2174 or use the link below to schedule your complimentary consultation online now.