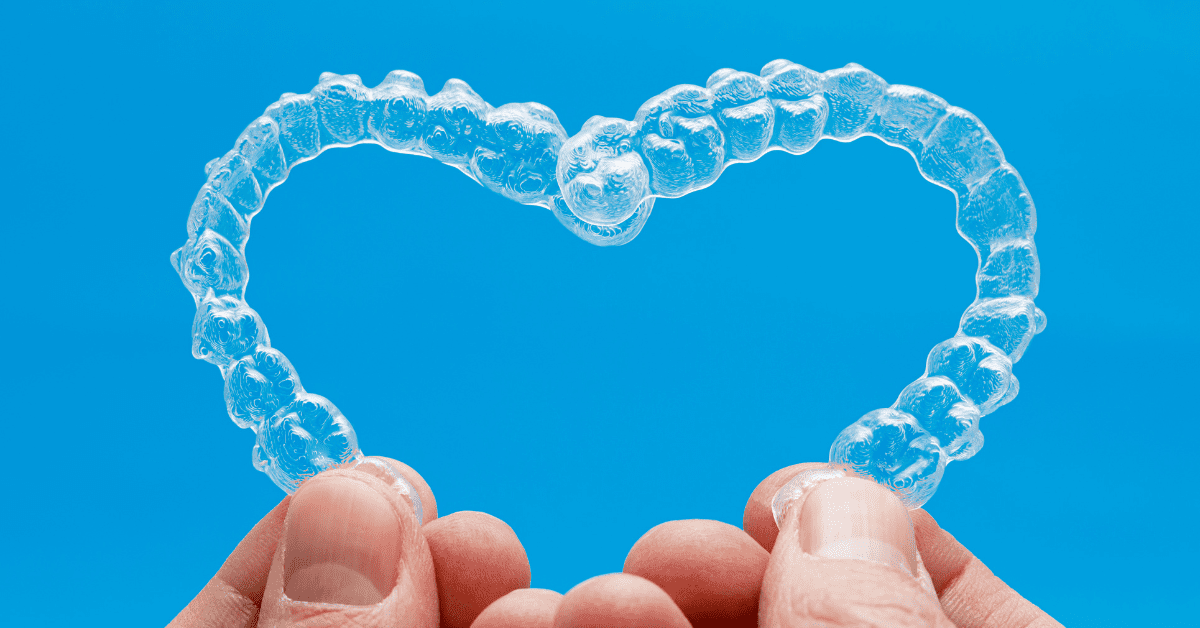 How Long Does Invisalign For Kids Take
Northern Virginia Orthodontics is North America's #1 Invisalign For Kids provider. Invisalign For Kids also called Invisalign First, is used to correct multiple oral issues and properly align teeth in children and teens. The process can be pretty straightforward, but the timeline from the first appointment to the final beautiful smile can vary from child to child. 
Some factors that go into how long Invisalign For Kids will take include the severity of the case, the age of your child (baby teeth shift easier than adult teeth), and your child's dedication to regularly wearing the aligners. Learn more about the Invisalign For Kids process and tentative timelines to reach a perfect smile.
How Long Does Invisalign For Kids Take
Invisalign For Kids clear aligners are the easiest, quickest method to get a great smile for your child. Northern Virginia Orthodontics makes the process relatively simple. Just three easy steps can put your child on the path to their best smile. Depending on the complexity of your child's case, treatment takes as little as six months.
The process starts with a consultation at the NVO Invisalign Studio. After a smile evaluation, your child's doctor will map out what the process will look like using customized digital treatments that showcase the transformation of your child's smile while setting expectations. These expectations are ultimately what make or break your child's initial timeline.
Wearing Invisalign For Kids
Once approved, your child's doctor will work on creating their custom Invisalign For Kids aligners. Once the 3D digital iTero scan is completed, this can take about four weeks. 
Each set of aligners will be worn for the recommended amount of 22 hours a day. Your child's treatment plan will include changing to a new set of aligners every one to two weeks. The results can be seen almost immediately by gently moving and shifting your child's teeth according to the treatment. 
Consistency Is Key
Unlike traditional metal braces, Invisalign For Kids clear aligners are not permanent or glued to the teeth. Due to this, it is important to wear aligners as the Northern Virginia Orthodontics team recommends. A treatment timeline of 6 months to a great smile might be given, but if your child does not wear the aligners as recommended, it will slow down the process and take much longer. It is also important to switch to new aligners when recommended to ensure the alignment process is completed on time. 
Invisalign For Kids aligners are nearly invisible. Your child can live confidently while transforming their smile with removable aligners. Unlike traditional metal braces, Invisalign For Kids clear aligners can be removed to enjoy food or colored beverages and for easy cleaning. 
Post-Treatment Maintenance
Once your child has made it through their smile transformation journey with Northern Virginia Orthodontics and Invisalign For Kids clear aligners, keep their smile beautiful and photo-ready with the Vivera retainer. This custom retainer is 30% stronger than other retainers. Like the Invisalign For Kids aligners, Vivera is made to fit your child's smile comfortably, but it is worn while they sleep. This retainer is intended to last virtually a lifetime to keep their teeth in proper alignment.
Get Started With Invisalign For Kids
Ready to start your smile transformation? We offer Invisalign For Kids treatment at four convenient locations. Contact Northern Virginia Orthodontics to schedule your smile consultation.