NVO Welcomes Dr. Kevin Bibona to Team
Janelle Arrighi
December 10, 2019
Northern Virginia Orthodontics is pleased to welcome Dr. Kevin Bibona to the team!
Dr. Bibona grew up in the New York City suburb of Chatham, N.J., the youngest of two boys. His own positive experience of having braces as a child first inspired him to consider becoming an orthodontist later in life. As he got older, Dr. Bibona was drawn to the healthcare industry and the more he thought about different career paths, the more orthodontics seemed like a natural fit.
Dr. Bibona graduated magna cum laude from Washington and Lee University. He continued his education at the Virginia Commonwealth University School of Dentistry where he was inducted to the Omicron Kappa Upsilon Dental Honor Society. He completed his orthodontic training at VCU/MVC campus in Richmond, Va., where he earned his Certificate in Orthodontics and Master of Science in Dentistry.
Dr. Bibona takes great pride in getting to know his patients throughout the course of their treatment. He enjoys not only seeing the transformation a patient can have with their teeth, but the overall increased confidence that comes with having a new smile. He is a board member of the Richmond Dental Society and is especially proud of his involvement with the Give Kids a Smile program.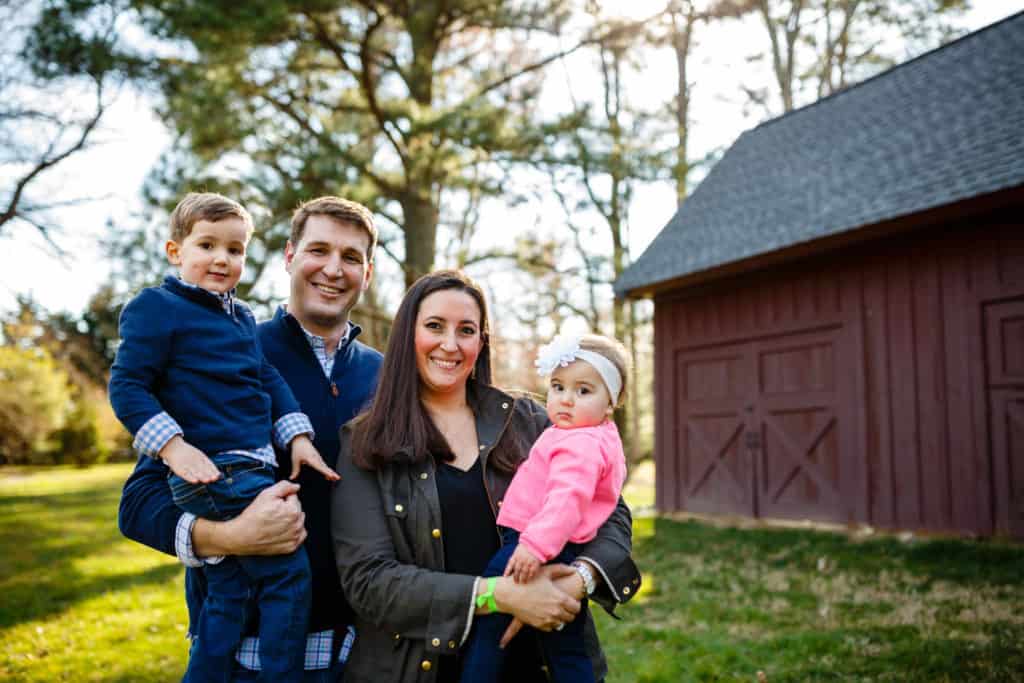 Dr. Bibona and his wife, Jeane, settled in Virginia after spending a few years in New York City. They have two young children, Davis and Collins, and a chocolate lab, Gifford.
When Dr. Bibona isn't seeing patients, you can find him experimenting with new grilling recipes, working in his vegetable garden and chasing the kids around.
Dr. Bibona will be seeing new and current patients at NVO's Ashburn, Reston and Tysons locations. You can submit an online request now to see Dr. Bibona for your complimentary consultation!
Team NVO is thrilled to have Dr. Bibona joining our practice, and we look forward to you getting to know his as well!