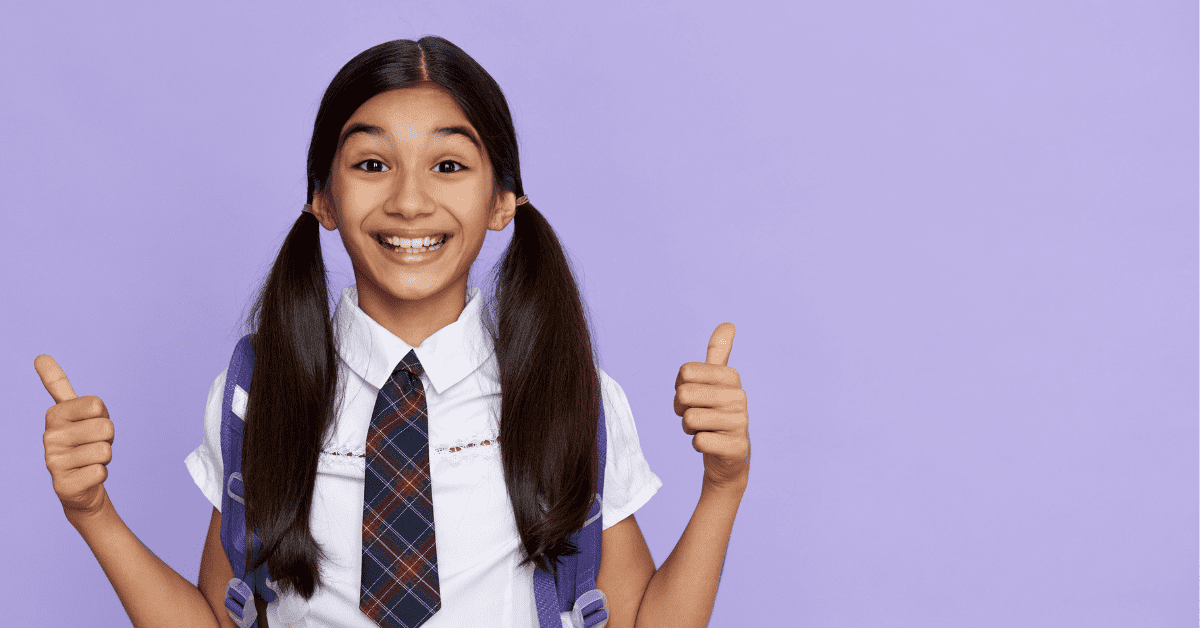 Benefits Of Invisalign For Kids
Gone are the days of clunky metal braces. Invisalign For Kids is the clear, removable teeth straightening option for children as young as seven. From affordability to treatment time and removability, there is much to love about these clear aligners. 
Benefits Of Invisalign For Kids
Invisalign For Kids, also called Invisalign First, treatment with Northern Virginia Orthodontics is a no-brainer. Check out these benefits and book your child's consultation today!
1. Low-Maintenance Option
Most parents know that Invisalign For Kids aligners are removable. While you might think this would be a con, it is actually a pro! Invisalign For Kids aligners are easily removed for optimal oral hygiene. Compared to treatment with metal braces, with proper brushing and cleaning, there is less chance of developing cavities. Metal braces are hard to clean, and kids and parents must be very diligent. With Invisalign For Kids, remove the aligners, brush, and floss as usual.
2. Wear Indicators
You won't have to worry about if your child is wearing their Invisalign For Kids aligners when you aren't around. Each aligner has a wear indicator. If the aligners are worn for the appropriate amount of time, the indicator will start to wear off. Luckily, Invisalign For Kids clear aligners are nearly invisible and painless, so most kids don't mind wearing them anyways.
3. Confidence
Once Invisalign For Kids treatment starts, results can be seen almost instantly. So many kids and teens feel confident and satisfied when they change aligners and notice the results of the previous trays. Unlike metal braces, Invisalign For Kids is virtually invisible, so teens will especially feel a little more confident versus clunky metal braces blocking their smile. 
4. More Comfortable
Invisalign For Kids is a more comfortable option compared to traditional bracket and wire braces. Wired can cut cheeks, and the brackets irritate the gums. Unfortunately, to relieve this, wax is used just to add to the bulk. Invisalign For Kids aligners are super thin but super strong. They are made of smooth plastic, and brackets and wires are not used. 
5. No Diet Restrictions
Most parents will remember the days of avoiding sticky, crunchy, or hard foods with traditional braces. These types of foods could pop a bracket off or bend a wire. They also made it much harder to clean around the brackets. Invisalign For Kids aligners can be removed to eat, so there is no need to eliminate foods from your child's diet. We know children can be picky eaters, so let's not make it any harder. 
Starting Invisalign For Kids Treatment
Let your child or teen live more confidently while getting a better smile with Invisalign For Kids. Northern Virginia Orthodontics has multiple locations to choose from. Contact us today to book your child's Invisalign For Kids consultation.