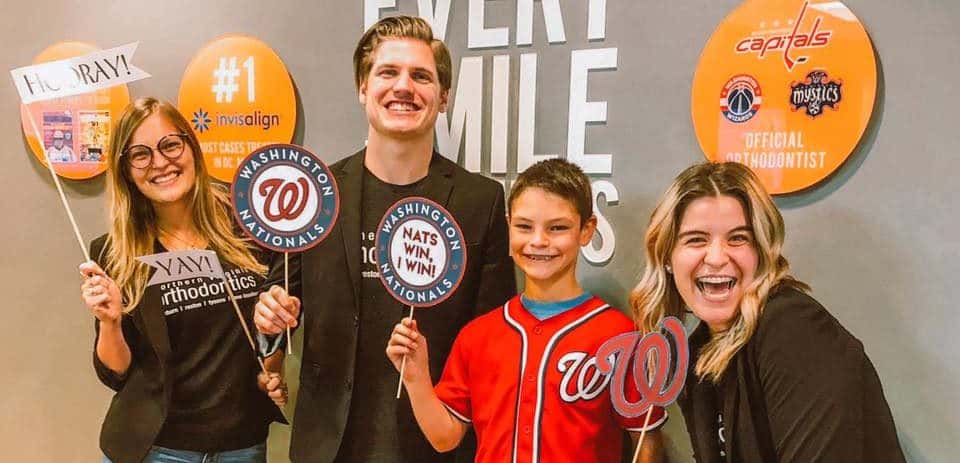 Patients Win Free Treatment from NVO's World Series Promo
Janelle Arrighi
November 1, 2019
Northern Virginia Orthodontics is excited to share that patients have won free treatment as part of NVO's "Nats Win, You Win" World Series promotion.
During one week in October, NVO offered new patients the option to get started with treatment and if the Nationals won the World Series, the patients would win a full refund of their treatment fee back from NVO.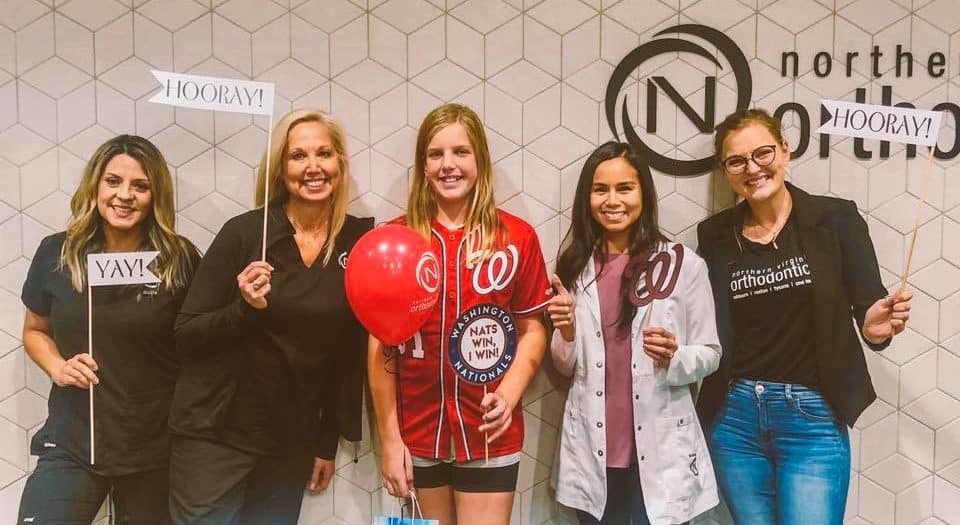 The promotion was tremendously popular, especially as the Nationals racked up the wins to put them in the playoffs for the World Series against the Houston Astros.
Despite a nerve-racking, 7-game series, the Nationals were successful in claiming their World Series Championship title, and 30 NVO patients were just as thrilled with winning free orthodontic treatment!
"As a lifelong D.C. sports fan, I wanted to do something that would get our patients, our team, and the community involved with this epic World Series run," said. Dr. Zach Casagrande, owner and found of Northern Virginia Orthodontics. "At the start of the playoffs, the Nationals had a 14% chance of winning it all, and well, we all know how it ended. I'm excited to announce we have some happy patients that will be fully reimbursed for their orthodontic treatments! We will be showcasing these winners very soon as we all celebrate the District of Champions!"
NVO will host a celebration for these patients in early November where they can pick up their treatment refund checks, get photos with Dr. Casagrande and commemorate this incredible occasion!
Northern Virginia Orthodontics is the #1 Invisalign provider nationwide, and has treated the most Invisalign patients in the state of Virginia. Dr. Zach Casagrande, Dr. Elvi Barcoma and Dr. Danielle Robb help children, teens and adults perfect their smiles at NVO's four locations in Ashburn, Reston, One Loudoun and Tysons Corner. Discover the very best way to your very best smile with the team at NVO today!
Learn more about NVO at nvorthodontics.com, or request your complimentary smile analysis online today to get started on your smile transformation.